Collecting these gifts is doing a good thing inside me. It's helping me slow down and pay attention. As I notice and name it is making me mindful of the myriad good things that fill my life. I am happier, more peaceful and content. The week just past was characteristic...
190.
Finishing. Last week we finished our ballroom dance lessons and Alpha. For someone who gets frequent temptations to quit early, finishing anything challenging is a high.
The Alpha dining room - ready for our Christmas feast
191.
Kind words of encouragement. A couple came in emails from a colleague and a friend. When I reflect on how much they lifted me I challenge myself:
Encourage others more often.
192.
Hours in the kitchen. In our household where hubby does most of the cooking, last week spent stirring kneading, whipping, spreading, baking, freezing — I got totally into it!
193.
Which segues naturally into the tastes of Christmas: spiced apple cider, toffee, chocolate, mint candy canes, sage dressing, eggnog... cookie dough!!
194.
Our church's Christmas production, which I enjoyed this year from the audience. This is the first time in about five years that hubby and I haven't been in the choir. We invited friends and managed to get excellent seats all together!
Maria Whelton played the harp in the "Cal's Christmas" production at CLA.
195.
Music. The choir songs were fabulous! So was the harp.
196.
A house party afterwards. At our house. I had so much fun preparing this spread.
Wrap sandwiches, spinach dip with French bread, veggie and fruit platters with dips, spiced apple cider. Not pictured are Cracker Toffee, Seven-Layer Bars and cheesecake with blueberry-cranberry topping.
197.
The computer, email and a printer, which make the tradition of writing the Christmas letter way less work than when I first started doing it eons ago.
198.
An evening walk amid the lights. After a busy weekend wherein we also had a
Pineapple Express
(warm temperatures and a deluge of rain), we got home to find the rain had stopped and the lights of our little town beckoned. So we took a walk in the dark and enjoyed the Christmas ambience.
MacBurney Lane, Langley, BC
Casino Plaza
,
Langley, BC
**************
If you'd like to join me and many others collecting One Thousand Gifts, please do. Some members of this gratefulness community post their gifts on blogs, while others list them in private journals. Instructions on how to join are
here
.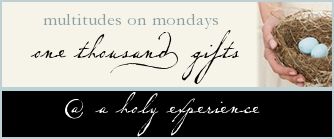 *************