"
Nature does not ask permission. Blossom and birth whenever you feel like it"
- Clarissa Pinkola Estes
I missed putting up my 1000 gift post last week so this week a double portion. Lots of gifts here, and I could name many more.
Trees in bloom
920. Trees of tulips (magnolias really). These pink ones are gorgeously plentiful.
Pink magnolias
921. More birdsong. Our walk is alive with it these days.
Joyful sparrow
922.
Some very helpful information for my WIP.
923.
Last Saturday's mission trip training. It helps when some of your teachers are comedians! On the serious side, I especially enjoyed the thoughts about the need for cultural sensitivity to the people in the place you visit, and sensitivity to your missionary host, offered by
this dynamic duo
.
924. Last Sunday's walk along the Nicomekl Creek Trail, where we came upon Brydon Nature Park Lagoon—a serene setting with no lack of spring-busy ducks and coots.
Brydon Park Nature Lagoon on the Nicomekl Creek Trail
925. Love the way my city decorates their utility boxes. Perhaps it's their attempt to shame the surrounding meadow into putting out a little more color of its own.
Quite the blooming box
926.
After our walk by the creek, we wandered into a Thai restaurant for a yummy lunch.
927.
Monday's reading with my poet buddies.
928. Pointers from a real gardener on what to do with spring blooms. I especially like the tulips with stems cut at varying lengths, displayed within a tall glass vase (3rd from right).
Spring flower demo
929. Captured—the first new spring family of the season!
Goose family on an outing
930.
A new camera! If you've read here any length of time, you know I love photography. My first digital camera—a birthday gift six years ago—has been my constant companion since I got it. But it's beginning to show its age. I've been researching DSLRs for months now but holding off on the purchase (so much to learn, so much money).
Lately I've rethought my yen for a DSLR. I love the lightness and tuck-in-your-purse size of my old digital and have been asking myself,
Do I really want a big heavy camera? Will I be able to use it the way I customarily use a camera?
Saturday I decided to forsake the DSLR route, at least for now, and bought another Panasonic, a zippy little
DMC-ZS15
. So far I'm loving it!
New camera tryouts: Top: original shot, Bottom: detail of the engine.
931. Yesterday's walk at Crescent Beach—one of my all-time favorite places in the Lower Mainland.
Crescent Beach - April 22, 2012
932.
Late last week got the suggested edits for my book, which I'm still working through. Editor's words in the covering email:
"...let me tell you how much I enjoyed your manuscript. I found this to be utterly captivating and well-written!"
He liked it. Whew! He's the first person who has read it since I rewrote, and he liked it. So relieved!!
**************
If you'd like to join me and many others collecting One Thousand Gifts, please do. Some members of this gratefulness community post their gifts on blogs, while others list them in private journals. Instructions on how to join are
here
.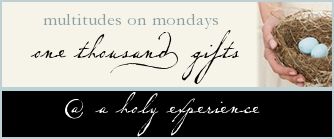 *************